Associated Partners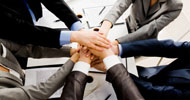 As a result of the exploitation activity a number of associated partners officially joined the project in order to contribute to the improvement of the project impact on their target groups and to ensure the project sustainability by continuing using the project deliverables in the next years.

The associate partners of the I Have Rights project are organizations interested in promoting the awareness of human rights at school. All associated partners share the project objectives and are willing to contribute to their achievement.

Institutions and organisations interested in becoming associated partners of the I Have Rights project can contact the national coordinators of the project.
Back to the Associated Partners
NAME OF THE ORGANISATION
Agrupamento de Escolas de Martim de Freitas
TYPE OF INSTITUTION
School – General Education (primary level)
ADDRESS
Rua André Gouveia, 3000-029 Coimbra
WEB SITE
www.agrupamentomartimdefreitas.com
NAME OF CONTACT PERSON
Alberto Barreira
BRIEF DESCRIPTION OF THE ORGANISATION
The Martim de Freitas School Group is located in the urban area of the city of Coimbra. It consists of two kindergartens, five basic schools of the 1st cycle and one EB 2,3. It is also the headquarters of the CFAE Minerva training center that assures the training needs of the teaching and non-teaching staff .Currently it is attended by about 1600 students (130 of the pre-school, 600 of the first cycle, 370 of the second cycle and 500 of the third cycle). In this grouping of the public network, students begin pre-school education at age 3 and end the 9th year of the third cycle, as a rule, at the age of 14. Most of our students lives in the area of influence of the school. In addition to these, the Group also receives a large number of students whose parents work in the group's area of jobs influence, namely in the health and higher education services in this area of the city. Currently, there are 150 teachers from different levels of education, almost all belonging to the Ministry of Education. The students are accompanied by 45 operational assistants and the administrative services are provided by 12 technical assistants. Parents / guardians of pupils are usually as attentive and intervening partners in the school environment of their children. Pupils' households have high expectations regarding the school's actions and this is one of the reasons that leads them to choose this Group.
HOW THE ORGANISATION WILL CONTRIBUTE TO THE DISSEMINATION AND EXPLOITATION OF THE PROJECT RESULTS
We will keep in contact in order to jointly discover ways for co-operation within the project.