Associated Partners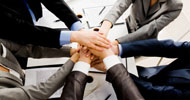 As a result of the exploitation activity a number of associated partners officially joined the project in order to contribute to the improvement of the project impact on their target groups and to ensure the project sustainability by continuing using the project deliverables in the next years.

The associate partners of the I Have Rights project are organizations interested in promoting the awareness of human rights at school. All associated partners share the project objectives and are willing to contribute to their achievement.

Institutions and organisations interested in becoming associated partners of the I Have Rights project can contact the national coordinators of the project.
Back to the Associated Partners
NAME OF THE ORGANISATION
Secção de Defesa dos Direitos Humanos da Associação
Académica de Coimbra
TYPE OF INSTITUTION
Association
ADDRESS
R. Padre António Vieira 1, 3000-315 Coimbra
NAME OF CONTACT PERSON
Vinícius Nathan de Carvalho Pereira
BRIEF DESCRIPTION OF THE ORGANISATION
SDDH (or the Human Rights Defence Section) is a 21-year-old cultural section of Coimbra's Academic
Association. It brings together young students from the University of Coimbra who are on different levels and
fields of study but who all share one thing: their passion for Human Rights! This volunteer group is in charge
of imagining, developing and implementing a broad array of social projects that focus on raising awareness,
teaching and debating human rights issues among its surrounding community. Its main goal is to promote
youth engagement on this fundamental topic which forms the basis of any free, fair and egalitarian society.
SDDH empowers young people, especially college students, by giving them a space and a group to share
any creative, innovative ideas around Human Rights; by developing youth leadership skills; and by helping
these young people discover their place in the world, a world which is theirs to build.
HOW THE ORGANISATION WILL CONTRIBUTE TO THE DISSEMINATION AND EXPLOITATION OF THE PROJECT RESULTS
SDDH/AAC will contribute to the dissemination and exploitation of the project results by sharing it with
the academic community and with Coimbra City as Well using the results in projects that can
disseminate them.