Associated Partners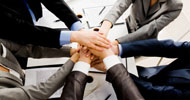 As a result of the exploitation activity a number of associated partners officially joined the project in order to contribute to the improvement of the project impact on their target groups and to ensure the project sustainability by continuing using the project deliverables in the next years.

The associate partners of the I Have Rights project are organizations interested in promoting the awareness of human rights at school. All associated partners share the project objectives and are willing to contribute to their achievement.

Institutions and organisations interested in becoming associated partners of the I Have Rights project can contact the national coordinators of the project.
Back to the Associated Partners
NAME OF THE ORGANISATION
Amnistia Internacional Portugal
TYPE OF INSTITUTION
non-governmental organisation
ADDRESS
Rua dos Remolares, 7 – 2º Andar
NAME OF CONTACT PERSON
Pedro A. Neto
BRIEF DESCRIPTION OF THE ORGANISATION
Amnesty International is a global movement of more than 7 million, independent of any political ideology, economic interest or religion, campaigning for a world where human rights are enjoyed by all.
Amnesty investigates and exposes the facts, whenever and wherever abuses happen.
Amnesty lobbies governments, and other powerful groups such as companies, in order to make sure they keep their promises and respect international law.
By telling the powerful stories of the people we work with, Amnesty mobilizes millions of supporters around the world to campaign for change and to stand in defence of activists on the frontline.
Amnesty supports people to claim their rights through education and training.
HOW THE ORGANISATION WILL CONTRIBUTE TO THE DISSEMINATION AND EXPLOITATION OF THE PROJECT RESULTS
Amnistia Internacional Portugal will contribute through the exchange of experience during the project and also participating in the dissemination of project information.