14 November 2016
Kick off meeting in Florence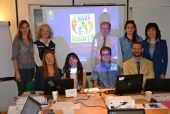 The kick off meeting took place in Florence on 29 – 30 September 2016 and it was the opportunity for the European project partners to present themselves and their activities, to discuss the activities to be carried out and to identify the main intellectual outputs to be produced.
14 November 2016
The I Have Rights project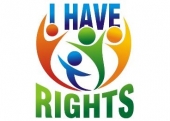 The I Have Rights project has been funded by the European Commission and French National Agency in the framework of the Erasmus + Programma, Cooperation for innovation and the exchange of good practice, KA2 - Strategic Partnerships. The aim of the project is to provide secondary school teachers with the skills to deal with multicultural classrooms through the acquisition of intercultural competences based on the understanding of human rights and non-discrimination values.