Education Against Racism Through a Meeting with Mr. Lilian Thuram
TEACHER INFORMATION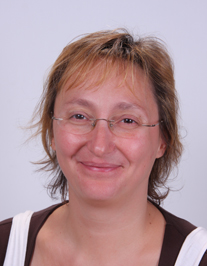 Name of the teacher
Tania Kambourova

Email:

Country:
France

Subject taught:
Documentation

Years of experience:
7
SCHOOL INFORMATION

Name of the School:
La Salle Saint Denis - Notre Dame de la Compassion

School Typology:
Lower Secondary School, Upper Secondary School, Vocational School

Country:
France

City:
Saint Denis

Web site:
www.lasallesaintdenis.com
CASE STUDY

Background and Context:
This Catholic school teaches pupils from primary to higher education level (up to 2 years after the baccalauréat). The total number of its students is 1900. It includes a general upper secondary school and a vocational secondary school.

The students have access to a High School Life Council, European mobility projects (including Erasmus), 7 different sport activities, and 5 cultural activities (fine arts, cinema, music, drama...)
The school implements the ULIS programme (Local Unit for Inclusive Education), which helps students with reading disorders and cognitive disabilities of various kinds. In the vocational secondary school, this programme allows disabled students to attend the numerous vocational trainings.
Finally, an association called "Humanit'aide" organizes international solidarity projects.

There is no specific data on the number of immigrant students in the school or in the classes involved in this project. However, it may be noted that Saint Denis is a city of a very cosmopolitan nature: persons of immigrant background make up 36,5% of its total population (6,2% were born in Europe and 30,3% were born outside Europe), according to data from the National Institute of Statistics and Economical Studies (2011). 70% of youth under 18 had an immigrant background (at least one of their parents was an immigrant), with a majority of them of North African, Sub-Saharan or Turkish origin, according to data from the French Institute for Demographic Studies (2005).
The poverty rate in Saint Denis is 36,7% compared to 14% for Metropolitan France (based on a threshold of 60% of the median income); and the unenmployment rate of people from 15 to 64 is 23,4% compared to 13,6% for Metropolitan France, according to data from the National Institute of Statistics and Economical Studies (2013).

Factual Description:
The project involved classes from the lower secondary school, the upper secondary school, and the vocational secondary school: two classes of Troisième (students aged 14-15), one class of Seconde Professionnelle ELEEC (Vocational Class of Electronics, Energy and Communicating Devices, students aged 15-16), and one class of general Seconde (students aged 15-16). These classes had already begun to reflect on racism, relationships with other people, and the different forms of discrimination.

Famous French soccer player Lilian Thuram founded in 2008 the Lilian Thuram Foundation - Education Against Racism, based on the thesis that "one is not born a racist, one becomes a racist," therefore, it is important to focus on deconstructing this idea.
Documentation teachers Mrs. Tania Kambourova and Mrs. Anne-Claire Mayol decided to hold a meeting between Mr. Thuram and their students in order to educate them through productive dialogue. This idea came from a previous work done the year before with two teachers of the same school, who educated their students on the fabrication of the figure of the "savage" and the colonial exhibitions. This work had been supported by the catalogue of the exhibition "The Invention of the Savage" at the Musée du Quai Branly, where M. Thuram was General Commissioner.

Several months passed between the idea of the project and the Foundation's consent.
Finally, the meeting took place on January 24th, 2014.

Activities carried out:
The students' work was a combination readings, reflections and questionings.

First of all, they did the following activities:
- Under the supervision of their teacher of French/History and their teacher of Fine Arts, the Seconde Pro ELEEC class produced a series of comic strips on the general topic of exclusion: sexism, homophobia, racism, xenophobia.
- One of the Troisième classes worked with professionals on drawing and printing posters based on the autobiographical novel "L'Enfant noir" (1953) by Guinean writer Camara Laye.

On the day of the meeting, Lilian Thuram first took some time to observe the students' work exhibited in the school library. Then, he was able to meet them in the conference room. The students from one of the Troisième class went on stage and welcomed him in several languages (Creole, Chinese, Arabic, Italian, Spanish...) They quoted words from the characters that impressed them the most in Mr Thuram's book "Mes étoiles noires : de Lucy à Barrack Obama" ("My black stars: from Lucy to Barrack Obama") (2010, received the Seligmann Prize against Racism.) Mr Thuram said he had never been welcomed in several languages before and found this amazing. He asked five students to come and sit by him for the question-and-answer session.
When asked about what prompted him to write his book, Mr Thuram answered that it was his whole life, his experience and the different critical glances he had had to confront. He explained that the vast majority of people only hear about Black people through the history of slavery. The inferiority of the Black person was a condition of its exploitation, and a basis upon which the social hierarchy between the two races was founded. He feels that this contributes to passing an unconscious bias from generation to generation.
After asking who was French among the students gathered here, Mr Thuram talked with an hesitating young girl, who was born in France but had Morrocan and Guadeloupean origins. He told her that her different origins must not prevent her from feeling that she was fully French, so that she wouldn't let herself be the victim of discrimination, inequality or subordination in today's society.
Two prizes were given to the two Troisième classes and to the Seconde Pro ELEEC class: a book given by the school library and signed pictures. Then the students sang for everyone, at Mr Thuram's request.
The teachers involved, the directors, the delegated supervisor and Mr Thuram then had lunch together, during which Mr Thuram talked about the different events that he carries out in high schools.

The discussion with Lilian Thuram, who was open and had good teaching skills, gave students a lot to think about and allowed them to question themselves and the prejudices that everyone has to a certain extent.
- After the meeting, the Seconde Pro ELEEC class went to the school library to share their experiences, give their impressions and organize an exhibition based on the comic strips. The exhibition was very successful in the school.
- One of the Seconde classes participated in a quiz game about racist quotes from famous people, as part of their course on Racism: History and Theories, during their Citizenship Education class.
- A French teacher decided to add the "Manifeste pour l'égalité" ("Manifesto for Equality") book by Lilian Thuram (2012) about his growing up in Guadeloupe, to her recommended list of readings, in order to contribute to the discussion about relationships with others.

Assessment and lesson learnt:
The Troisième classes, which are known to be difficult to manage, put a lot of goodwill and energy into their work. In particular, some students who struggle at school showed surprising relevant, accurate and intelligent views. This project allowed them to reveal themselves under a different light than the one they usually show in the academic setting of their school.
One of the teachers involved remarked on the quality and relevance of the questions prepared by the students for Mr Thuram. Knowing that they would be able to show him their finished work, the students had more motivation and felt proud of what they had done. They were also moved by the simple, honest discussion that they had with him.
The consequences of the project were entirely positive and constructive, both about the class management and educational aspect. The teacher would absolutely recommend doing this sort of project again.
Here is a video documenting the meeting:
https://www.kizoa.fr/slideshow-maker/d8262804k3748531o1/rencontre-entre-lilian-thuram--et-les-%C3%A9l%C3%A8ves-de-jbs

Description of the Case Study in National Language: