Gipsy Stereotype
TEACHER INFORMATION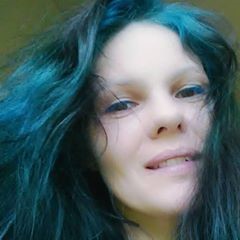 Name of the teacher
Kristina Galvydyte

Email:

Country:
Lithuania

Subject taught:
English

Years of experience:
10
SCHOOL INFORMATION

Name of the School:
Jonava District Rukla Jonas Stanislauskas School- Multifunctional Centre

School Typology:
Lower Secondary School

Country:
Lithuania

City:
Rukla

Web site:
www.rukla.jonava.lm.lt
CASE STUDY

Background and Context:
The socio-economic cultural context is quite complex. The specifics are rather determined by the fact, that 25 per cent of Rukla Township Housing Fund is social housing belonging to the municipality. There are 247 disadvantaged and 49 risk group families. Approximately 120 schoolchildren live in one- parent families, about 52 per cent of schoolchildren get free meals at school, and 13 per cent of foreigners or immigrants. The following issues can be distinguished by observing economical social factors influencing activities of schools: Unemployment rate in Rukla parish is one of the highest in the district; About one third of the families living in Rukla are disadvantaged; The role of family in shaping children's moral values and social skills is insignificant; Some families are incomplete or children live with their grandparents while their parents work abroad; The organisation of educational process for refugees' children and their constant turnover. Day Centre project "Full- Fledged Childhood in Rukla" has been carried out at school since 2016.

Factual Description:
-During the break and the lesson children started discriminating a child with a Gipsy background on the basis of stereotypes.
-In general the interaction between immigrants and locals is normal and without any serious issues. However children laugh at niqabs or headscarves very rarely, look strangely at newcomers and similar until they adapt to the novelties.
-Immigrant parents usually differ from national ones in their behaviour. Parents of children with Muslim backgrounds sometimes seek for their rights, but do not perform their duties (e.g. sometimes take the children with them to other towns instead of going to school). In contrast, parents from Ukraine, for example, are very caring. They try to make their children adapt to the environment by getting to know their teachers, or controlling their children's behavior. They interact with teachers more intensively. National parents usually prefer interacting online until a serious problem arises. Sometimes they visit teachers for no reason in order to be informed of any issues. They feel free to come or write or call teachers at any time. They can be critical or discontent, supportive or cooperative.
-There were minor discriminations on the national background with gipsies, on religious backgrounds with muslims, and on behavioural/ sexual orientation (?) backgrounds with a national student of the cases I am aware of.
-Several children in the class started avoiding a gipsy boy, as they were scared he would put spell on them or steal something.
-The lesson was ruined because of the discussion, but the result was outstanding.
-Not clear is the impact on other teachers.

Activities carried out:
-The stereotypes were studied during the English language classes and various stereotypes were described (including stereotypes about Lithuanians) and it was explained that stereotypes do not mean the facts and that everyone should be proud of their cultural background and find the best of it to show to others in practice in order to prevent the initial wrong sentiments.
-Nobody else was involved in the situation except for the teachers who discussed the dress during the break.
-The teacher started wearing clothes which reminded gipsy style: a long layered dress and a set of sleeves succinct on the body. The boy felt more welcomed and supported. He became quieter, stopped being rumbustious and helped teacher in the class quite often with various tasks.
-Students felt more interested in different cultures even if they did not like or understand some of the traditions.
-some teachers noticed the clothes that reminded Spanish or gipsy style and complimented as well as discussed them loudly for the boy to hear it and involved him in evaluation of the gown (if it was reminding his cultural ones or not).
-There were no parents involved as the discrimination was rather minor or pre-discriminational, rather than the discrimination itself.

Assessment and lesson learnt:
-Nobody discriminates the boy; he became more open, relaxed and caring not only in conversations, or lessons and breaks, but also started playing the accordion.
- The children tolerate the boy, teachers are proud of his playing during the school events.
- Sometimes it is better to solve the problem un-officially by including the subject of integration, discrimination or similar into the programme or solving the problem creatively by showing everyone the things you love the particular culture for. When the teacher participates in such actions, the prevention is guaranteed as nobody will criticize the teacher as much as the student.
- the strategies like these can be easily repeated by other teachers as it is easy to share your opinion practically: sharing the food of a particular country wearing the clothes that remind you about that, studying the history and getting to know the backgrounds of stereotypes (e.g. It was normal for the Gipsies to steel horses a long time ago, but that does not mean they are all thieves.)

Description of the Case Study in National Language: