A Boy who has an Emotional and Behavioural Disorders
TEACHER INFORMATION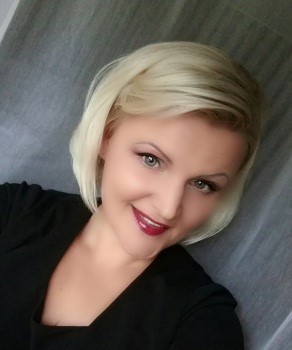 Name of the teacher
Dalija Krogertė

Email:

Country:
Lithuania

Subject taught:
English

Years of experience:
16
SCHOOL INFORMATION

Name of the School:
Martynas Mazvydas progymnasium

School Typology:
Lower Secondary School

Country:
Lithuania

City:
Klaipeda
CASE STUDY

Background and Context:
There are 730 students in our school. The school was built in 1972, so the building is quite old, but all the classrooms are equiped with the latest technologies. Computers and smartboards are almost in all the classrooms. The school has also got a gym, a library, a stadium, a laboratory, robotics and tablets classrooms. After the lessons students can have variuos extra curriculum activities. The can sing, dance, have football, tennis, basketball practise. Creative students can express themselves in drama, art, pottery clubs.
In our progymnasium there are students from different social background, but the most of them are from workers' families. The school is located in one of the oldest districts of Klaipeda. The most of our students live in a block of flats, but some students and their families live in dormitaries. Their families usually have poor living conditions, parents are often unemployed, they live on getting variuos social allowances. Even 70 students are supported in our school. They don't pay for breakfast and dinner at school.
What is special about our school is that we have disabled students in our progymnasium. Our progymnasium is the only one in Klaipeda, which has all facilities needed for disable students. Teachers assistants and qualified specialists help students to cope with daily challenges all day long. These students can relax in a special room, they have a special gym, there is an elevator too.

Factual Description:
We want to share the experience of dealing with behaviour problems faced by the class 2 pupil. The pupil arrived from nursery – kindergarten in 2015. The first school year he finished in class 1, but the next year was moved into class 2. He lives together with his mother, stepfather and sister.
The student learns well, but is very active and has emotional and behavioural disorders. He is restless during the lessons, twists in the chair, his attention can be easily distracted. It is difficult for him to queue up for the game, he is quick to answer the question even before asking one. He cannot concentrate his attention for more than a few minutes carrying out certain tasks that seem boring and repetitive. He often shifts from one unfinished activity to another, speaks loudly, disturbs other children, disobeys his teacher.
His intellect is normal, but he fails to study according his capabilities. Due to his inattentiveness he cannot play team games or do sports. The children do not want him play together with them because he behaves aggressively, fights, pushes and bullies other children. He speaks ugly words to his classmates and senior pupils. Sometimes he behaves unpredictably and makes a threat to other pupils' health. On this basis, the previous 1b class parents gathered signatures that he would be moved out of this class or even expired, as classmates felt fear for his behaviour.

Activities carried out:
Since the first of September he studies in a new 2 class. At the beginning his behaviour changed for the better but after some time the classmates started complaining about beating , pushing them and pulling hair. The pupils' parents started complaining too. Social and class teachers are intensively working with the boy's bad behaviour. During the lessons he sits at the first desk so the teacher can keep an eye contact and control the behaviour. The teacher calmly and constructively explains what to do and what she expects from him. She tries to praise him at an appropriate time and to remind him the rules of behaviour. During the PE lessons she gives him responsible tasks such as: the captain of the team, looking after or passing the balls, counting the scores. He often stays next to the teacher. The teacher wants him feel successful and gain his motivation to fulfil the tasks better. The social teacher often speaks about anger management techniques, about not getting involved in conflicts and being quieter. For a while the situation calms down, but then the problems emerge. Another applied method is when the pupil is suspended from the lesson and learns in social teacher's consulting – room. Sometimes the social teaher participates in classes, watches his behaviour and does not let him make noise. As the situation has not changed, his mother was invited to the lessons. At the presence of his mother he behaved well. One more correction measure applied is a discipline notebook. The class teacher writes notes about his behaviour during the lessons and breaks in order to let his mother know about the situation at school. His mother has been invited to two meetings of the Child Welfare, bu the situation has not changed yet.

Assessment and lesson learnt:
As you can see, all school stuff have done a lot to integrate he , who has got an emotional behaviour disorder, into learning process. he has his rights to learn in an ordinary school together with friends. But we shouldn't forget that other students in his class have rights to learn within interference too. We can't expel him from school or class again, as some of parents wanted. On the other hand, a boy should keep class rules and school rules too. There was mentioned that he is intelligent and smart boy. Then he is in a good mood, he willingly express his warm feelings to teachers. It affects on his lack attention at home there is a little sister. He wants to cuddle up to someone who smile or even share warm feelings with him.
Accordinaly to this situation, we continue working with this boy who has emotional disorder. he still has a discipline notebook and sometimes suspended from the lesson and learns in social teacher's consulting – room. The teacher interacts with the child and mother and she notified of any event for mom. Now we are waiting from Educational Psychological Service and the psychiatrist's findings and continue to do what we will deal received conclusions.

Description of the Case Study in National Language: