Acceptance
TEACHER INFORMATION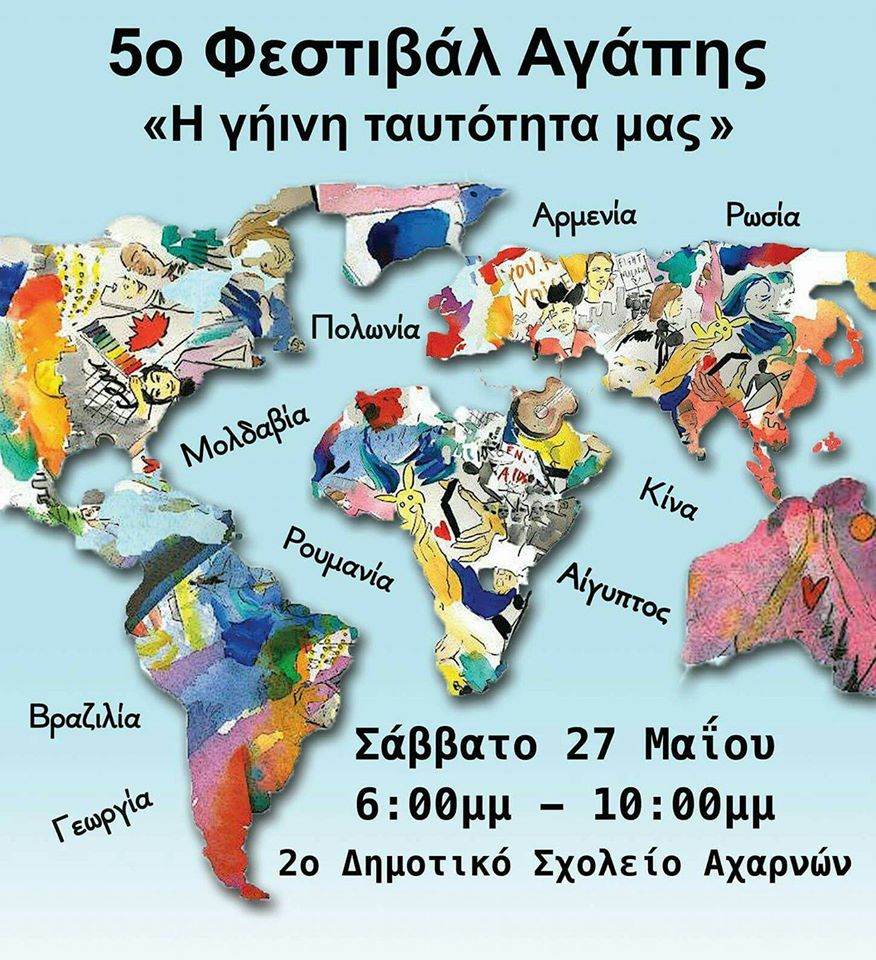 Name of the teacher
No teacher

Country:
Greece
SCHOOL INFORMATION

Name of the School:
2 Primary school of Acharnes (2 Δημοτικό Σχολείο Αχαρνών)

Country:
Greece

City:
Athens
CASE STUDY

Background and Context:
The 2nd Primary School of the Municipality of Acharnes has been operating since 1936. It is located in the center of Acharnon and is only 150 meters from the historic square of Agios Vlasios.
The first building where the school was housed has suffered irreparable damage to the 1999 earthquake and was demolished. Its architecture had neoclassical elements with beautiful exterior decoration but did not meet the modern specifications of school buildings.
In 1979, a building with 8 classrooms, auxiliary rooms and a hall was built, which in 2013 was rebuilt and converted into halls where only the sections of the full-day program operate. In 2013 - 2014, the building was completely renovated.
In 2014, a modern building was built, with 4 classrooms, a library, PC and Physics and Chemistry laboratories. In the same year, an independent multi-purpose room and event hall was built.
The school activities about acceptance and social issues is rich considering their status as "Foster school" to a child from Ruanda through Actionaid fostering actions. Moreover the school has organised 5 Festivals of Acceptance and has participated in philanthropic actions around social issues.
The total number of students is 321 and that of teachers 24.

Factual Description:
The bad experience of an art teacher in the school she worked some years ago became the reason to organise these projects. She became witness of discrimination against some of her migrant students and of the apathy of her co- workers to react. Facing this situation and unexperienced of multicultural classes she felt like somebody pushed her in an ocean helpless. Then she came up with the idea of a festival of art. Migrants and greek students would paint in a big piece of sailcloth, they would also make some satirical edition of famous paintings, prepare some songs in greek but also in sign language and their parents would participate by watching them. With the belief of uniting all them , parents and teachers that believe in multiculturalism and in social harmony, she, together with other teachers and the school administrator achieven the festival to become an every year event.
The project is named "Festival of Acceptance" and is organised 5 years at a row (2013 -2017). For each year there is a different subtitle :
1 Festival of Acceptance- Art Fest 2013
2 Festival of Acceptance - We are children of the world
3 Festival of Acceptance- We celebrate Heterogeneity
4 Festival of Love and Acceptance
5 Festival of Love and Acceptance "Our earthy identity"

Activities carried out:
Different actors and NGO that promote human rights give a speech and the students have the opportunity to participate in workshops. Every year there is an emphasize on people with disabilities and the commitment to be ensured the equal presence and access of all students to school.
This year the title was borrowed from UNESCO's book " Our Earth Identiy". With the aim of peace and the goal of educating students to become Citizens of the World, 2nd Aharnon school invited 10 states of the Earth (Georgia, Moldova, Poland, Romania, Russia, Armenia, China, Egypt, Nigeria and Brazil) from the 4 continents (Europe, Asia, Africa and America), a total of 200 people, presenting their Intangible Cultural Heritage (music, singing, dancing and arts) through cultural associations nominated by their embassies.
The Association of Guardians of the School helps the organisation till the end by supporting the decisions of the teachers. School headmaster and all the other actors are present too. They all together enjoy all the events at the end.

Assessment and lesson learnt:
What is most interesting saying at this point is that all the good ideas that are believed and implemented with devotion, can become an informal policy or an acting strategy. This project is transferred as a good idea in another school in a different city of Greece which for the first time organised a Festival of Love and Acceptance with a great success. Beyong the cooperation and the good communication of parents with teachers, fact that improves the teaching procedure and offers to children a feeling of security, children see by first hand that there are more things that unite people than divede them. Secondly seeing and coming in contact with different cultures develop their intercultural skills and broadens their horizons of knowledge. Social harmony between migrants and greek students in an enviroment of acceptance and love.