Associated Partners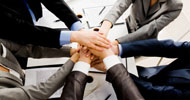 As a result of the exploitation activity a number of associated partners officially joined the project in order to contribute to the improvement of the project impact on their target groups and to ensure the project sustainability by continuing using the project deliverables in the next years.

The associate partners of the I Have Rights project are organizations interested in promoting the awareness of human rights at school. All associated partners share the project objectives and are willing to contribute to their achievement.

Institutions and organisations interested in becoming associated partners of the I Have Rights project can contact the national coordinators of the project.
Back to the Associated Partners
NAME OF THE ORGANISATION
Grouping schools Coimbra south
TYPE OF INSTITUTION
State School
ADDRESS
Rua D. Ernesto Sena de Oliveira (Zip code 3030-378)
NAME OF CONTACT PERSON
Luísa Margarida Gonçalves Ameal Girão
BRIEF DESCRIPTION OF THE ORGANISATION
Agrupamento de Escolas Coimbra Sul is a cluster of schools with students from different ages (3 – 15) and levels (preschool, primary school and middle schools), in a total of 11 schools spread over a 20 km range. Our schools are mostly in the city, but there are a few suburban schools.
HOW THE ORGANISATION WILL CONTRIBUTE TO THE DISSEMINATION AND EXPLOITATION OF THE PROJECT RESULTS
The project results will be presented to the school community in an assembly and they will also be disseminated in the school web-site.