Associated Partners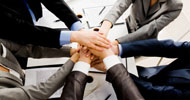 As a result of the exploitation activity a number of associated partners officially joined the project in order to contribute to the improvement of the project impact on their target groups and to ensure the project sustainability by continuing using the project deliverables in the next years.

The associate partners of the I Have Rights project are organizations interested in promoting the awareness of human rights at school. All associated partners share the project objectives and are willing to contribute to their achievement.

Institutions and organisations interested in becoming associated partners of the I Have Rights project can contact the national coordinators of the project.
Back to the Associated Partners
NAME OF THE ORGANISATION
Secondary School with 3rd cycle D. Dinis - Coimbra
TYPE OF INSTITUTION
Public School
ADDRESS
Rua Adriano Lucas - 302 - 264 Eiras, Coimbra
NAME OF CONTACT PERSON
Augusto Fonseca Nogueira
BRIEF DESCRIPTION OF THE ORGANISATION
Secondary School that is frequented by 700 students, from the third cycle up to thee end of secondary, pre-university. There are also vocational classes in the areas of sports, information and commerce.
HOW THE ORGANISATION WILL CONTRIBUTE TO THE DISSEMINATION AND EXPLOITATION OF THE PROJECT RESULTS
The results and the project will be disseminated either in the school´s management structures, pedagogical council, general council and in the schools communication channels namely the website.