Associated Partners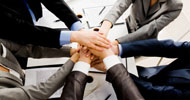 As a result of the exploitation activity a number of associated partners officially joined the project in order to contribute to the improvement of the project impact on their target groups and to ensure the project sustainability by continuing using the project deliverables in the next years.

The associate partners of the I Have Rights project are organizations interested in promoting the awareness of human rights at school. All associated partners share the project objectives and are willing to contribute to their achievement.

Institutions and organisations interested in becoming associated partners of the I Have Rights project can contact the national coordinators of the project.
Back to the Associated Partners
NAME OF THE ORGANISATION
Association "Liège Demain"
TYPE OF INSTITUTION
Non-profit
ADDRESS
Liège Demain ; c / o « Le Grand Liège, asbl »
et « Le Bocholtz » ; Place Saint-Michel, 80, 4000 Liège
NAME OF CONTACT PERSON
Philippe CHODE
BRIEF DESCRIPTION OF THE ORGANISATION
"Liège Demain" is, before anything, made up of individuals who represent well economic, social, academic, journalistic, cultural and official milieus

Aims:

- To disseminate, for people in Liège and especially visitors and external investors, an attractive image of the Liège area, highlighting its assets and successes.
- To carry out concrete projects to this effect.
- To foster a more aware solidarity regarding economic, social and employment issues.
- To arouse a proactive and optimistic attitude among its inhabitants.
- To organise a more active collaboration between the initiatives from companies and officials.
HOW THE ORGANISATION WILL CONTRIBUTE TO THE DISSEMINATION AND EXPLOITATION OF THE PROJECT RESULTS
"Liège Demain" contributes to improving cross-area dialogue, developing new synergies and to progress dynamics.
For this reason the association supports projects in which INFOREF is involved with its contacts network in Belgium and other countries.
It also communicates all the information related to the projects through its website. On the "Liège Demain" website, there is a link to all the projects in which INFOREF is involved.