Meeting with a Former Deportee and Education Against Antisemitism
TEACHER INFORMATION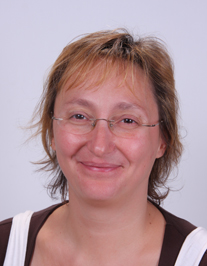 Name of the teacher
Tania Kambourova

Email:

Country:
France

Subject taught:
Documentation

Years of experience:
7
SCHOOL INFORMATION

Name of the School:
La Salle Saint Denis - Notre Dame de la Compassion

School Typology:
Lower Secondary School, Upper Secondary School, Vocational School

Country:
France

City:
Saint-Denis

Web site:
www.lasallesaintdenis.com
CASE STUDY

Background and Context:
This Catholic school teaches pupils from primary to higher education level (up to 2 years after the baccalauréat). The total number of its students is 1900. It includes a general upper secondary school and a vocational secondary school.

The students have access to a High School Life Council, European mobility projects (including Erasmus), 7 different sport activities, and 5 cultural activities (fine arts, cinema, music, drama...)
The school implements the ULIS programme (Local Unit for Inclusive Education), which helps students with reading disorders and cognitive disabilities of various kinds. In the vocational secondary school, this programme allows disabled students to attend the numerous vocational trainings.
Finally, an association called "Humanit'aide" organizes international solidarity projects.

There is no specific data on the number of immigrant students in the school or in the classes involved in this project. However, it may be noted that Saint Denis is a city of a very cosmopolitan nature: persons of immigrant background make up 36,5% of its total population (6,2% were born in Europe and 30,3% were born outside Europe), according to data from the National Institute of Statistics and Economical Studies (2011). 70% of youth under 18 had an immigrant background (at least one of their parents was an immigrant), with a majority of them of North African, Sub-Saharan or Turkish origin, according to data from the French Institute for Demographic Studies (2005).
The poverty rate in Saint Denis is 36,7% compared to 14% for Metropolitan France (based on a threshold of 60% of the median income); and the unenmployment rate of people from 15 to 64 is 23,4% compared to 13,6% for Metropolitan France, according to data from the National Institute of Statistics and Economical Studies (2013).

Factual Description:
This educational project was carried out at the suggestion of the students of the Troisième classes (aged 14-15) of the lower secondary school of La Salle Saint-Denis, and their 3 teachers. It was part of the reflection topic proposed by the school at that time : "An Encounter, a Turning Point"

On April 14th 2016, 300 students were able to meet Mrs. Frania Eisenbach Haverland, aged 90, who survived deportation during World War II, received the Legion of Honour and wrote "Tant que je vivrai : Tarnow, Plaszow, Birkenau et autres lieux" (2007) ("As Long As I Shall Live: Tarnow, Plaszow, Birkenau and Other Places").
It was Mrs. Eisenbach's second visit to the school. She had first met two Troisième classes before, one of which was a Troisième PAC class (class with an Artistic and Cultural Project) in order to prepare an entry for the National Resistance and Deportation Contest. This French educational contest draws on the teaching of History and collective memory to ensure that the history of the resistance and the deportation is well remembered by the younger generations. Therefore, it can be considered part of the Citizenship Education.

The students produced a number of works on World War II and the topic of antisemitism.

Activities carried out:
Mrs. Eisenbach told her story in front of the students: she witnessed Nazi violence in the ghetto of Tarnow, and was deported to several concentration camps where she was assigned to forced labor, until she was finally freed. During her speech, she emphasized the unity of all men and women and the importance of living in peace and mutual understanding with others, in spite of the differences of skin color, nationality or religion. She warned the students against history repeating itself and the rise of the far right in these difficult times, and she encouraged them to talk about this meeting with their relatives.
The students produced texts, poems and drawings inspired by Mrs. Eisenbach's story and their own feelings.
With the help of their documentation teacher, they created a digital book entitled "Pensées pour Frania" ("Thoughts for Frania") about this experience. This book shows their work along with photographs and audio clips from the meeting. The students also included their personal messages to Mrs. Eisenbach.
The digital book can be seen here:
http://www.jeanbaptistedelasalle.com/wp-content/uploads/frania/index.html
Their best works were exhibited in the school library.
Still related to their work on antisemitism, the students of the Troisième PAC class worked on the exhibition "Résister par l'art et la littérature" ("Resisting Through Art and Literature") lent by the Mémorial de la Shoah, the holocaust museum in Paris; with writer Christophe Lambert, they created a Prezi presentation, comic strips and a puppets' play based on his novel "Lever de rideau sur Terezin" (2015) ("The Curtain Rises on Terezin") whose main character is a Jewish playwright later arrested and deported.
They also wrote and recorded a song in a studio for the National Resistance and Deportation Contest.
Finally, they met a researcher to talk about the puppets' play "On a besoin d'un fantôme" ("We Need a Ghost") written by a 14-year-old teenager assassinated by the Nazis shortly before the Liberation.
The video of their work for the National Resistance and Deportation Contest can be viewed here:
https://www.youtube.com/watch?v=f69cyvC2fHA

Assessment and lesson learnt:
The meeting with Mrs. Eisenbach, which was a different experience from the usual in-class work, allowed the students to better visualize and understand the history of the deportees and what they went through.

Their were very receptive to her story and expressed the compassion and empathy that they felt while listening to her testimony. Many of them said they were inspired by her strength and courage.

Several students compared today's difficult situations with some that happened during Mrs. Eisenbach's time, showing their awareness of the dangers that discriminatory ideologies still constitute, and they maintained that they were lucky to be living in a country now at peace.

Description of the Case Study in National Language: